High-sulfur nickel additives
Ni-320 high sulfur nickel additive
Ni -320 is an improved high activity nickel flash coating , which coating Shen product of sulfur in the semi-gloss nickel between the nickel duplex nickel all-optical system, it is the most cost-effective to improve corrosion resistance of the coating .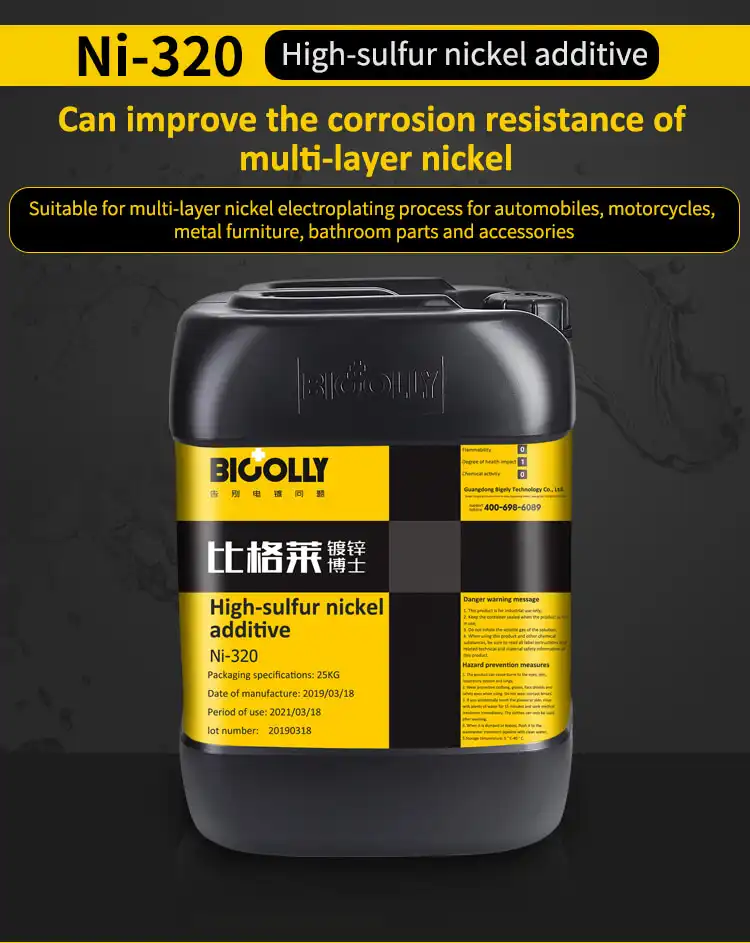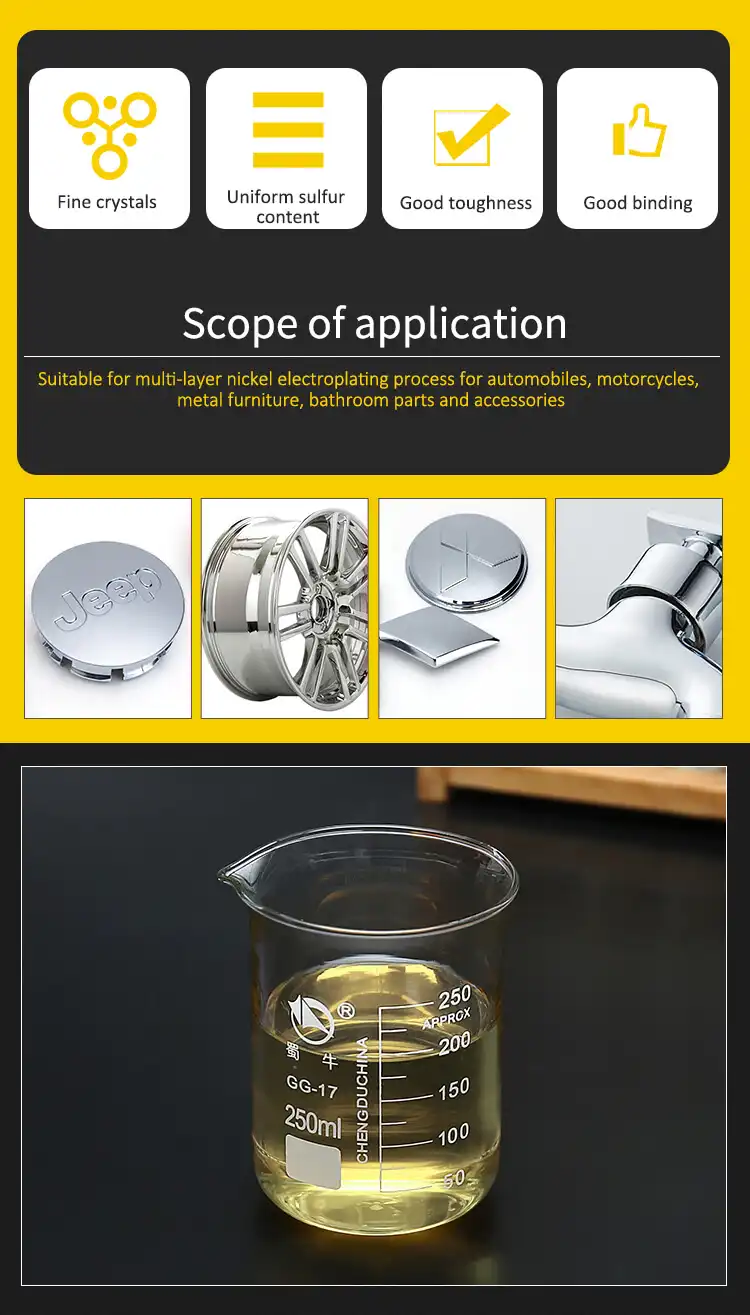 Features:
1. As a layer of impact nickel plating between bright nickel and semi-bright nickel .
2. The sulfur content of the coating can reach 0.1-0.3% , and the potential difference between it and semi-bright nickel is 160-180 millivolts .
3 . Used when high corrosion resistance is needed, it can greatly improve corrosion resistance
4 . The plating solution is stable and has a long service life .
Product Process
Bath composition
rangestandard
Nickel Sulfate 2 5 0- 30 0 g / l280 g / l
Nickel chloride35 - 45 g of / l40 g / l
Boron acid 40-50 g / l45 g / l
A Ni- . 3 20 is high-sulfur nickel-added agent10-12 ml / liter10 mL / L
saccharin1-2 g / l . 1 .5 g of / l
Ni-382 nickel plating wetting agent1-3 ml / liter2 mL / L
Operating conditions
rangestandard
PH3.8-4.24.0
temperature40-45 ℃40 ℃
Current density1-3 amps / dm2 ampere / square decimeter
StirAir agitationAir agitation
filterContinuous filtrationContinuous filtration
Production maintenanceNi-320 high sulfur nickel additive500-600 ml / one thousand ampere
Sugar fine 20-30 g / one thousand ampere
Ni-382 nickel plating wetting agent2-10 ml / one thousand ampere
Title
High sulfur nickel additives
High sulfur nickel brightener
High sulfur nickel brightener